After moving to a new home, the July fourth festivities, and losing power for a day and a half in 90 degree weather (which was awesome), I have been musing about the Fall wedding season.
I love Fall: the colors, the cooler temperatures, crisp air, and Pumpkin-spice Lattes; I absolutely cannot wait.
Lately, I've been loving the pairing of yellow and grey; on their own you wouldn't think these colors would mesh, but together they make a uniquely retro combination that is perfect for a wedding in the Fall. Using the design website, Polyvore, I joined the yellow and grey with a rich teal and an organic burlap.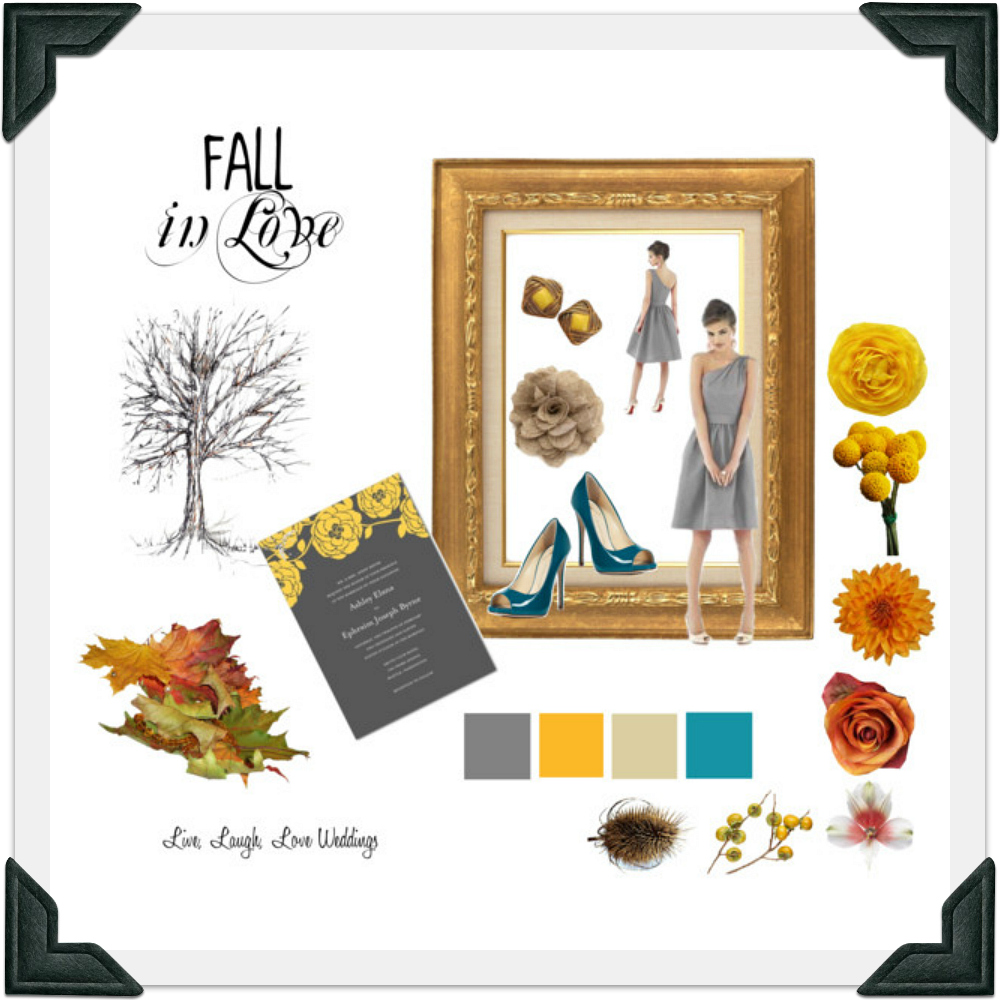 I love using color where it isn't expected, and the teal pumps for the bridesmaids gives a perfect pop to the grey Dessy dress. Wedding Paper Divas have an unbelievable collection of invitations that you can customize and preview on their website. In choosing flowers for any event, it's important to look at what's in season, your florist would know which ones are. If you do have your heart set on a specific flower that's off season, they would most likely be able to ship it in; however, it would probably be pricey to do so.
For this Fall design, I scoured to find specific flowers that were in season and matched our colors, (of course, a professional florist would have no problem with picking flowers to match your wedding); I absolutely love the combination of the yellow pom-pom Billy Balls and the orangey Dahlias. The options are endless!