With wedding season in full swing, many brides forget an important element of the big day: the guests. While the day of the wedding is considered the "Bride's day", some thought should be placed on who is going to be there to celebrate with you. A good host should make the comfort of the guests a priority, and not the last thing on the list. Here are a few tips on how to make your wedding a celebration everyone will enjoy:
10 Tips for Keeping your Wedding Guests Happy
1. Wedding invitations should include a map with clear detailed instructions of where the ceremony and reception site is. You should always be aware of unsafe areas your guests should avoid. If the ceremony and the reception is at the same location, have a cocktail hour where guests can mingle while pictures are being taken.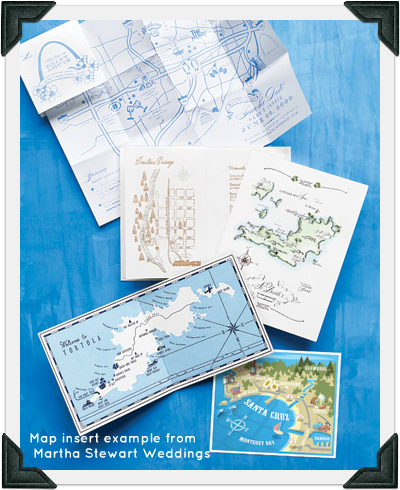 2. Guests invited to the ceremony should be invited to the reception, and vice versa. There is an exception to this: if you're wanting to have a small intimate ceremony, it is acceptable to only invite close family and friends, and then invite a larger group to the reception. Also, if you're having a destination wedding, you could choose to only invite a few family members and close friends and have a larger celebration later.
 3. Single guests should be allowed to bring a friend with them to the wedding- if the budget permits. If you have a larger or open wedding budget, you should give your friends the option to bring someone with them. If you have a stricter budget try to have single guests sit at a table with people you know they'll get along with. Like for instance, if you have a sweet aunt Francis whose an expert at making people feel welcomed, that would be the perfect place to put a few of your single co-workers.
4. If you are having an evening wedding, you should feed your guests an actual meal. Serving just finger foods and appetizers are okay for a morning or an early afternoon wedding, but it's suggested for a late afternoon or evening wedding, that guests should be served something a little heavier. If you're working with a smaller budget there are some options. Treat your guests to a dessert bar; serve a variety of cupcakes, cake pops, and other pastries. If you're still wanting to have an evening wedding, have your caterer serve a small plate option, or a simple buffet.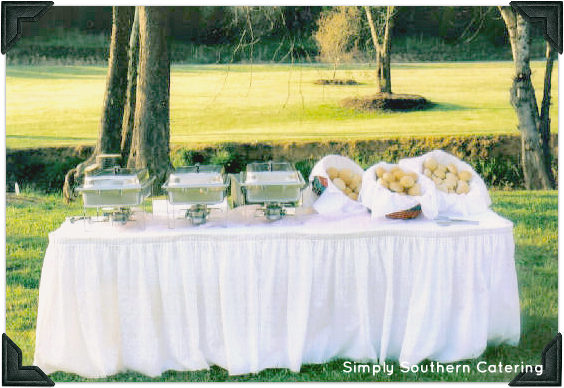 5. Think about your younger guests too: have a grab bag with coloring books and crayons available for the kids invited. You can save money by printing coloring pages online.  A wedding is good when everyone is having fun and enjoying themselves.
6. Consider the comfort of your guests with an outdoor wedding. In the warmer months, if you're not doing tents make sure that there is plenty of shade or provide guests with a way of keeping cool and sunburn free; have a basket with sunscreen and provide bottled water. In cooler weather, provide your guests with outdoor heaters or quilts. Guests should be kept content in all types of weather.
7. Space Reception tables further apart. When you're arranging tables for a reception, make sure there is ample space for guests to move around. Not providing enough room between tables leaves guests tripping over chairs, tables, draping tablecloths, or other guests. For the ceremony, if your wedding is outdoors or at a location where you have to provide seating, request that the aisles are wide enough for at least two to three guests to easily move around at the same time.
8. Some of your guests might require special meals. If you're having a plated meal or buffet, have an option available for your guests who are vegan or vegetarian. Also consider having a gluten-free or egg-free option for your guests that have allergies.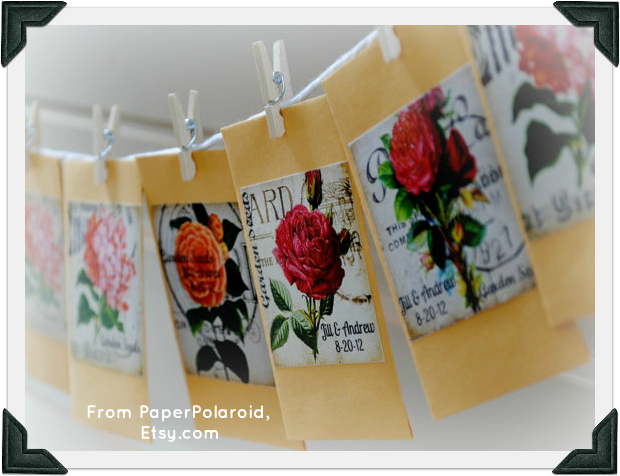 9. Put thought into your wedding favors. Your wedding favors should somehow reflect the over-all feel of your wedding. If you're having an eco-friendly wedding or a garden wedding, think about providing guests with a special seed packet with a favorite flower or vegetable. Guests love creativity and it shows that you took the time to think of them. Etsy.com is a great site to go to for original wedding favor ideas. If your budget doesn't permit favors, take time to thank all of your guests for coming; a simple "thank you" would be more than enough.
10. Bathroom baskets are good for those things you can't control. A guests spilt wine on her dress, another guest has a bad headache, someone else had a little too much fun on the dance floor and tore their shirt. No problem! Provide both the men and women's rest rooms with a courtesy bathroom basket. Walk down the travel toiletry isle at Walmart or Target and pick up sample sizes of these items:
Chapstick
Lint Roller
Shout Wipes
Gum
Deodorant
a Nail File
Mouth-wash
Eye drops
a Hair brush or comb
Hair ties

Band-aids
Tampons and Panty-liners
Moleskin
Tide-to-Go Stick
 Hand Lotion
Mouthwash
Floss
Hair spray
Bobby pins
Safety Pins
One more for good measure:
11. Out-of-town guests should get extra attention. For your out-of-town guests, and for those guests arriving by plane give them the option of having a shuttle or a transportation service to take them to their hotel and later to the wedding location. Leave a "Welcome Basket" in their hotel rooms with a thank you letter from you and your fiancé (especially if your guests had to travel long distance to celebrate with you), you should also provide a list of restaurants and fun things to do while in town that you and your fiancé enjoy. Snacks, bottled water, a local map, and fruit are also good to include. For a special touch, if you're having a wedding in Knoxville, find specific products that are made in Tennessee; include Moonpies or Goo-goo Clusters.