Guests books at a wedding are great for preserving memories of all the family and friends that were there to celebrate with you and your husband on your special day, but they don't all have to be the like traditional satin covered books-yours can be as unique as you are.
Nature Lover
If you and your fiancé have a love of the great outdoors, you could have your guests sign a canoe paddle as your guest book; instead of storing it in a closet, hang it on the wall or above a door of your home. A tree stump could also make a lovely conversation piece; you could use a plate stand to display it for years to come.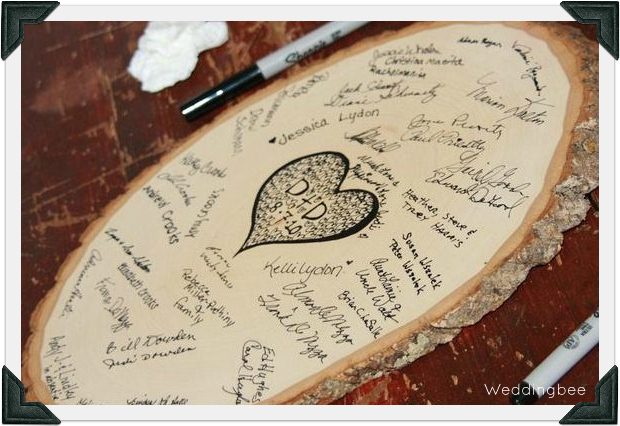 Game-changer
Do you and your future husband enjoy playing board games? You could buy  your favorite, like Jenga, and have each of your guests write a small note a game piece. You could also make a personalized jigsaw puzzle and have everyone sign the back. A double sided frame would allow you to show off your puzzle and allow you to see the signatures without covering them up.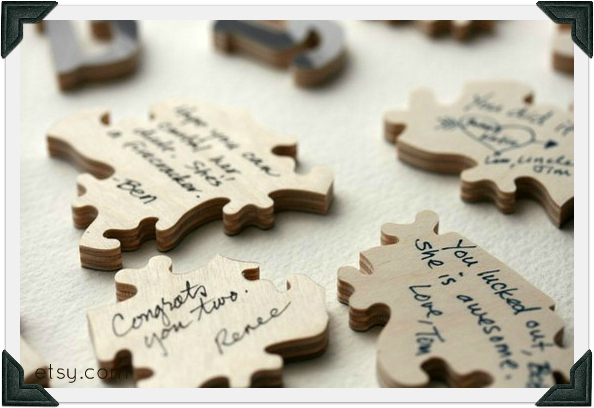 Book- Worm
Do you enjoy getting lost in a good book? Have your guests put pen to paper and leave you messages in the pages of your favorite novel or use a dictionary and ask your friends and family to circle words that will help remind you of your special day.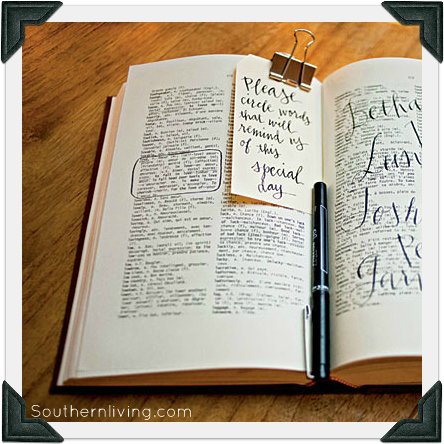 Globe Trotter
Is there a place that's special to you or your fiancé, maybe the place you met, or where he popped the question? Find a state or city map and add a note to have your guests write their wedding wishes for you. If you're having a destination wedding, you could find an atlas or a travel coffee book, of where the ceremony is being held and use that for everyone to autograph.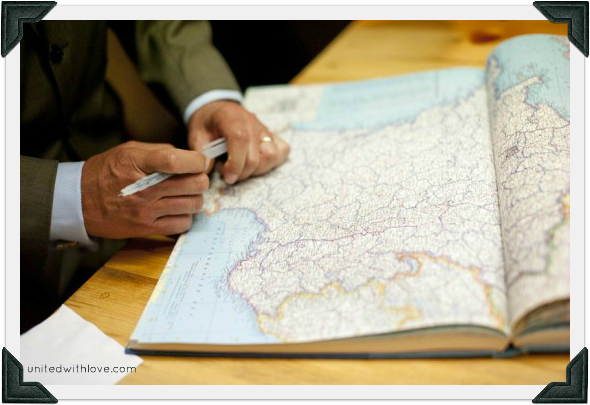 Rock-it-Out
Do you or your fiancé play an instrument, or are you part of a band? Consider using an inexpensive copy of your instrument to let your guests leave their mark on. Another option is to find a favorite Vinyl LP or album cover and use a metallic pen to sign.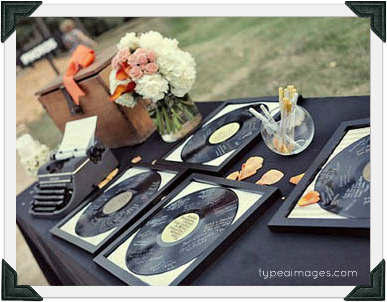 One of a Kind
If you're wanting to have a truly unique guest book find a special print or picture,  and ask your guests to add their thumbprints to the canvas; Etsy has many fabulous designs for you to choose from.