Make up artist Amanda McKnight with Southern Sirens, has given us another beautiful look for brides:
Soft and Pretty
"Soft and Pretty" is the perfect to show off your natural beauty; this look enhances your best features and gives you an extra "pop" to make you a blushing bride for either a day or evening wedding.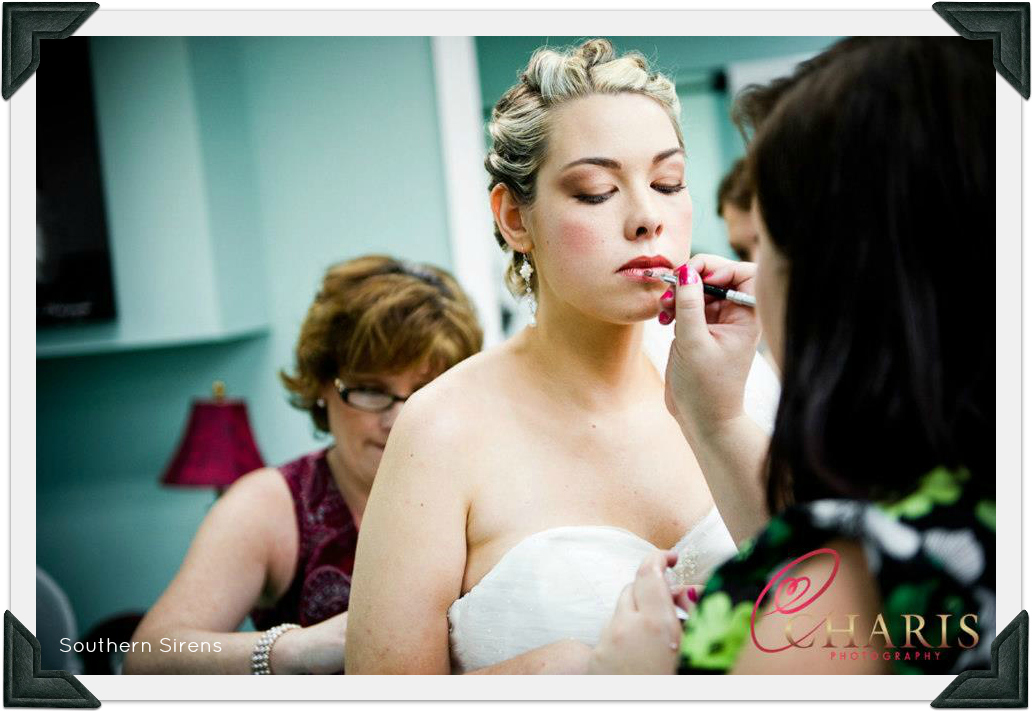 Start this look with an eyeshadow in either a pastel or neutral color, you can pair this with a medium brown or gray eyeliner that helps give your 'baby blues' definition without being too harsh; smudging the eyeliner right above the lashes also helps to soften the line. Finish your lashes with a black mascara, or if you're wanting something different, try a dark brown or a navy blue mascara.
For the lips go with a soft color, like a peach, nude, or light pink. You can finish this look with a neutral cream blush to highlight and define your cheekbones. Cream blushes provide a natural look and a nice healthy glow, perfect for a beautiful bride.