A bride's skin is often one of her biggest worries on the big day. The way to help ensure that you have the best chance  of having clean and healthy skin on your wedding day is to follow these tips:
We recommend seeing an Esthetician several months before your big day; our team of makeup artists at Southern Sirens are all licensed Estheticians. An Esthetician is different from a cosmetologist in that they give advice on how to properly care for your skin. They can help you pick out products that are right for your skin type, and areas of concern. Here is a basic skin regimen that we recommend. First off, we love Dermologica products; they are great products that produce results.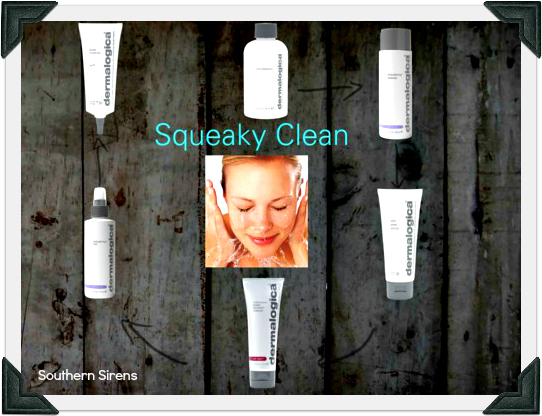 How-to be a Glowing Bride:
1. Wash your face two times a day (once in the morning, once at night) with your chosen facial wash. Why twice? Once is to remove oil,dirt, and makeup. The second time is to actually clean your face. Rinse with warm water.
2. Use a facial scrub two to three times a week;  scrub your face gently with the pads of your fingers for one minute if you have normal to dry skin; if you have oily-type skin, scrub for an additional minute. Rinse with warm water.This step helps to remove dead skin cell.
3. Use a facial mask once a week. Leave on your skin for three to five minutes.  Using a mask helps rejuvenate your skin, adding any depleted vitamins and nutrients. Rinse with warm water.  Here is an easy facial mask that you can make at home:
Ingredients:

2 cups Old Fashioned Oats

1 Tbsp Olive Oil

1 Tbsp warm Water

Directions:

Grind Oatmeal in blender until powdery, it should make about 2 Tbsp

Mix Olive oil, warm water, and oatmeal powder Rub onto face, then rinse with warm water, Repeat.
4. Twice a day (once in the morning, once at night) spray your face with a toner to help even out the pH levels in your skin as well as to help your moisturizers go on better.
5. Twice a day (once in the morning, once at night) apply a pea size amount of moisturizer to your face and neck in an upward motion. You apply in an upward motion to help lift skin. Applying in a downward motion can pull your skin down and cause wrinkles over time. Ladies, if you want to look young in old age, treat your skin with respect: do not go outside with moisturizer, make sure it has at least an SPF of 15!
If you get on a good skin regimine, you should begin seeing results in two to four weeks. The earlier you start, the earlier your regimine can be adjusted if need be to help you have the best skin possible for your big day. The Dermologica products featured here can be bought from Dermologica's website or you can visit the Tennessee School of Beauty's Skin Care Center.
– Amanda McKnight, Southern Sirens